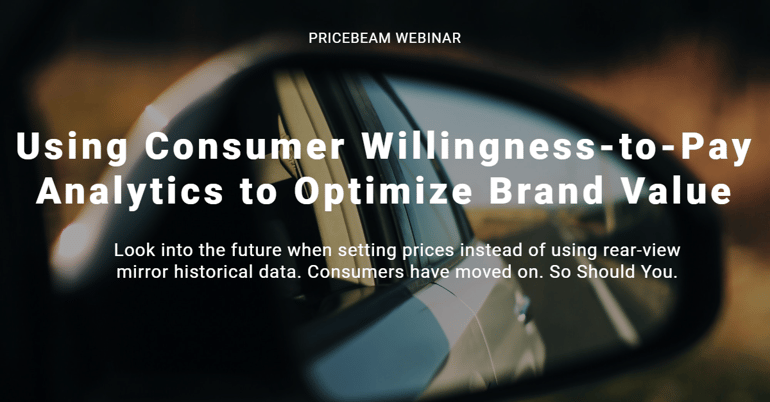 This webinar was presented already. Please sign up on the right to receive an email with a recording.
PriceBeam is very excited to share its latest webinar about how to use insights into consumers' willingness-to-pay to optimize value perception and brand value.
Consumers are adjusting to the next normal and their brand perceptions and sentiments are varying significantly across countries. We see a constant shift in attitudes and behaviors affecting brands and products. Now, more than ever, it is essential to keep track and analyze consumers' willingness to pay in order to succeed in the market.
This Webinar will present ways in which analytics can help you determine which consumers are willing to pay more for your products/ services and how to build brand value accordingly.
In this PriceBeam webinar you will learn about.
Collecting and analyzing information about consumer willingness-to-pay
How to use modern analytical tools to segment the consumers along willingness-to-pay
Identifying differential value for different offerings or products in the range
Consider international differences in WtP, which often varies by 100% or more.
Using pricing analytics when setting prices for new products
PriceBeam's integrated analytics features