WEBINAR: USING ADVANCED ANALYTICS AND MARKET INSIGHTS TO PREDICT CONSUMER RESPONSE TO PROMOTIONAL MECHANISMS: HOW CONSUMER INSIGHTS CAN IMPROVE PROMOTIONS BY MILLIONS OF DOLLARS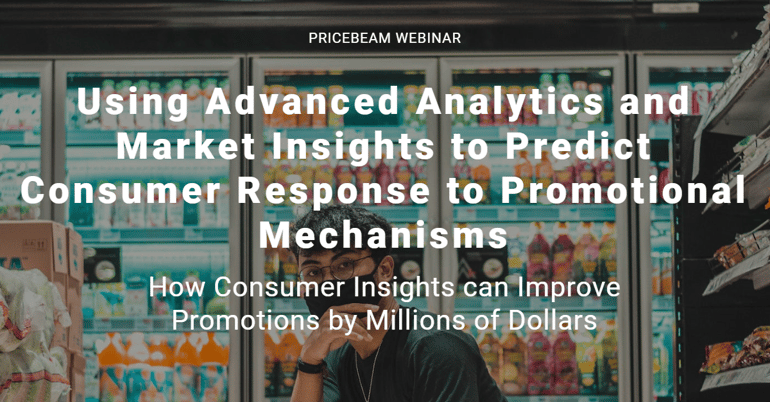 This webinar has already taken place. Register on the right to receive the recording.
PriceBeam is very excited to share its latest webinar about how to use insights to predict consumer responses to promotional mechanisms, and thus decide on what mechanisms provide the most uplift.
Promotions can be very powerful if applied well. Or quite expensive if consumers don't respond as expected. The challenge is to predict what mechanisms work and what mechanisms don't work, preferably ahead of actually committing the mechanism, the loss in price reduction and other associated costs, often to the tune of millions of Dollars.
This Webinar will present ways in which analytics can help you determine what promotional mechanism will elicit a positive response and what promotional mechanisms will yield smaller or even detrimental results.
In this PriceBeam webinar you will learn about.
Gathering insights into how consumers would respond to different promotional mechanisms.
How to use modern analytical tools to segment the consumers along willingness-to-pay
How to calculate volume uplift, revenue uplift and profit uplift from promotional mechanisms

Applying insights into a channel and retail strategy, optimizing promotions for each.
This webinar is great for people working in Revenue Growth, Net Revenue Management, Consumer Insights, Ecommerce, Channel Marketing, Trade Marketing, Finance, Marketing and general management.