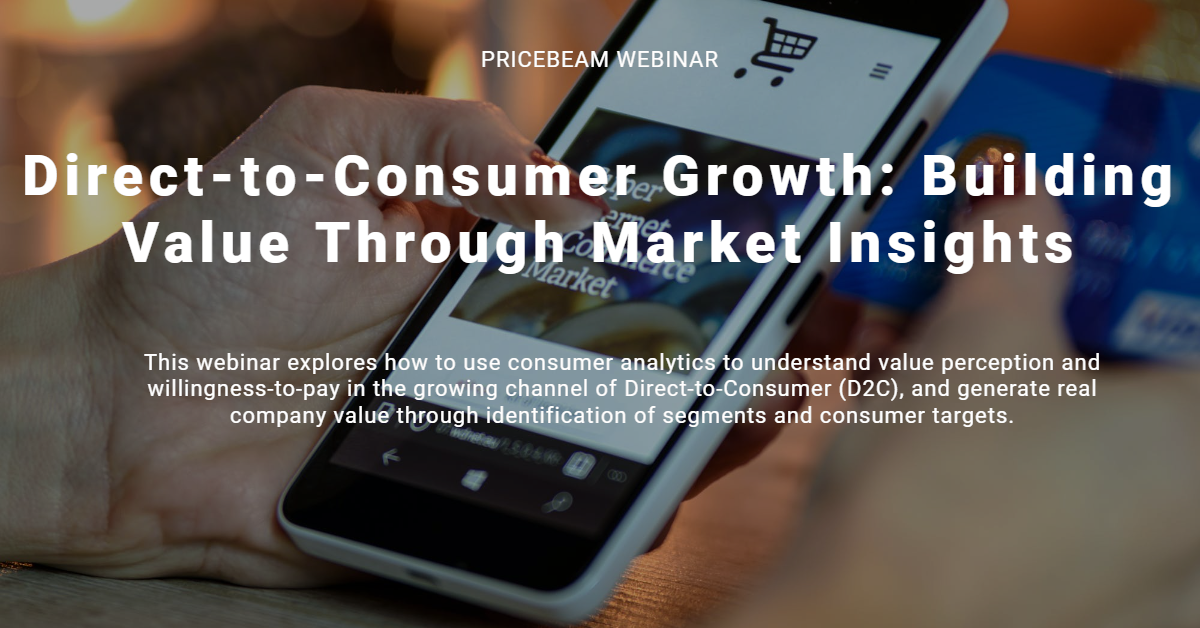 This webinar explores how to use consumer analytics to understand value perception and willingness-to-pay in the growing channel of Direct-to-Consumer (D2C), and generate real company value through identification of segments and consumer targets.
In this PriceBeam webinar you will learn about.
How both native D2C companies and traditional vendors, for whom D2C is an emerging additional channel, can leverage the closeness to consumers to better understand price dynamics
How to identify consumer value drivers through market insights
How to manage pricing conflicts between the channels D2C and B2B2C.
How to use willingness-to-pay insights to optimize prices across consumer segments.
How to deal with international pricing in a D2C setting
Sign up on the right and receive a link to the recorded version.